Fri, 17 December 2021
To
Fri, 17 December 2021
Dzong Courtyard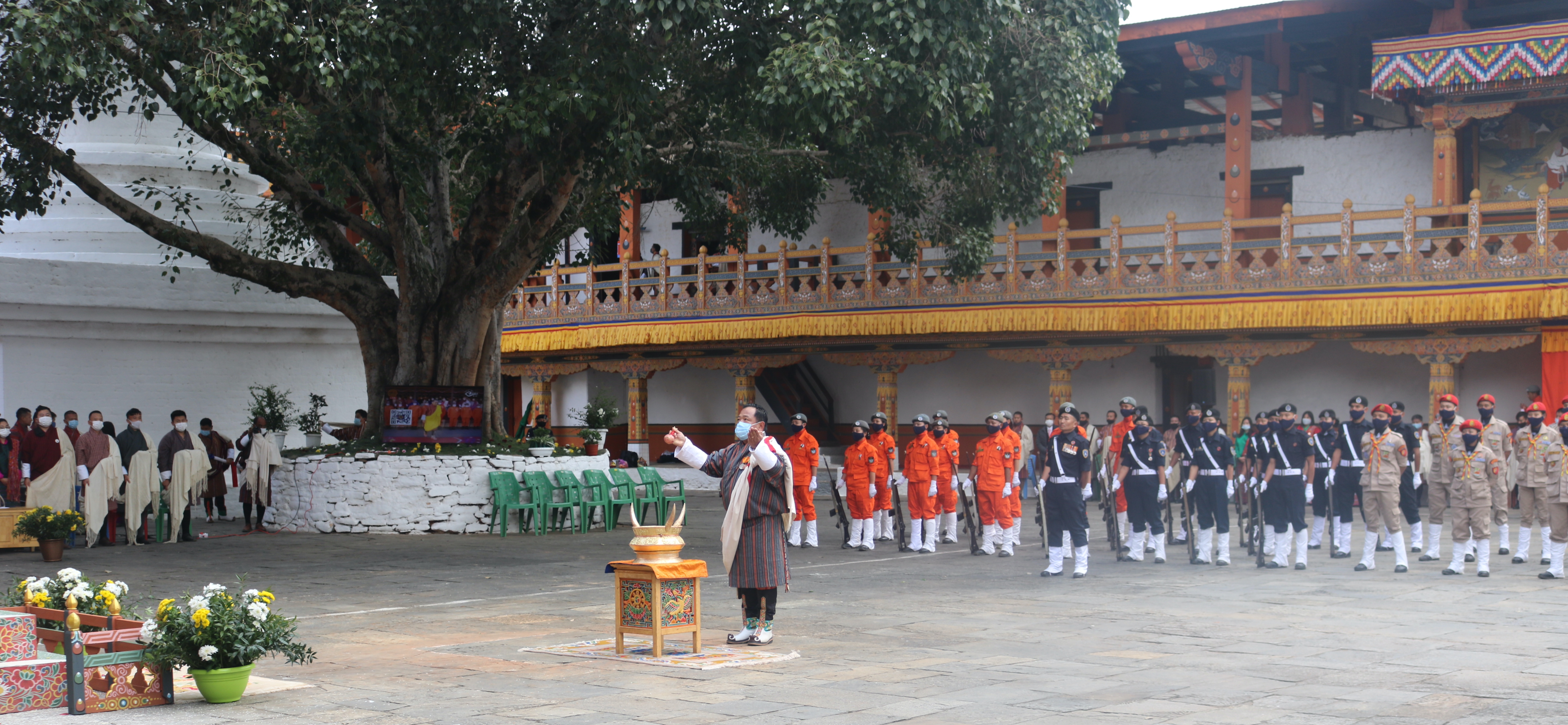 On this glorious occasion of 114th National Day Celebration, we the Dzongkhag Administration, Punakha would like to take this great honor in joining the nation in cherishing and celebrating achievements under the dynamic reign of our benevolent leaders of the nation. We offer our sincere prayers to the Regal Lineage of Wangchucks and good health and long life of His majesty the Druk Gyalpo. Moreover, we offer our heartfelt gratitude for continued everlasting peace and prosperity in the kingdom. We pledge to serve the Tsa-Wa-Sum with utmost dedication, commitment, loyalty and sincerity and Continue to render our best of services to the Nation and it's People..
The Occasion was graced by the Dasho Dzongdag as Cheif Guest in the presence of Zung Dratshang, Dasho Drangpon, Dasho SSP, Dasho OC, Dasho Dzongrab Gom, Regional Heads and Sector heads by offering prayers and butter lamps at Machen Lhakhang and Kuenrey.
The day was marked by performing various Cultural Programs by Dzongkhag Dancer, UA Students, Desungs, TTI, and Dzongkhag Staff and mask Dance by Zung Dratshang. The day was concluded with Tashi Lebay at Dzong Courtyard.
PELDEN DRUKPA GYALO